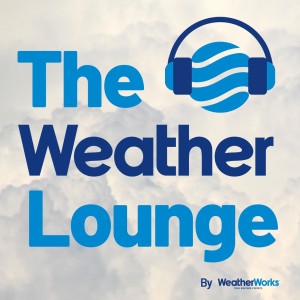 Wednesday May 04, 2022
Glaciers and Sea Level Rise: A Discussion on Climate Change w/ Dr. Richard Alley
We know it's a touchy subject, but we have to address the elephant in the room. It's no question that the climate is changing, and we decided to talk to one of the leading experts to figure it out a bit more. 
Our guest this week is none other than Dr. Richard Alley; the Evan Pugh University Professor of Geosciences at Penn State. He's studied climate since 1987, focusing on ice sheets, glaciology, and ice cores. Dr. Alley has made numerous trips to Antarctica and Greenland during his studies, participated in the UN Intergovernmental Panel Climate Change, was a co-recipient of the 2007 Nobel Peace Prize, and even an advisor to multiple members of congress and a former US Vice President. You can find more about his work here
Feel free to email us: weatherlounge@weatherworksinc.com if you have any comments about the show, or have suggestions for future topics. 
Also, follow us on Social Media!